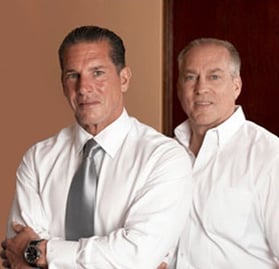 Leadership Through a Combined 80 Years of Experience
American Organic Energy is the brainchild of Arnold and Charles Vigliotti.
The Vigliotti brothers' combined experience of 80 years in waste management, including the successful launch and continued progress of Long Island Compost, places them in the unique position to influence the region's daunting environmental challenges.
As dedicated environmental advocates, the Vigliottis have played a critical role in Long Island's solid waste management.
Long Island Compost currently recycles hundreds of thousands of tons of leaves, grass clippings, and other landscape-related materials generated by Long Islanders in the nation's largest yard-waste transfer station in Westbury and Yaphank, New York. There they transform the waste of more than 2,000 landscaping companies into organic compost as an environmentally-sound answer to Long Island's organic waste problems.
Now, they seek to expand with a cutting-edge facility that knows no peers in its scope, ambition, and environmental impact. They plan on nothing less than to build the most sophisticated food waste processing facility in the world.
---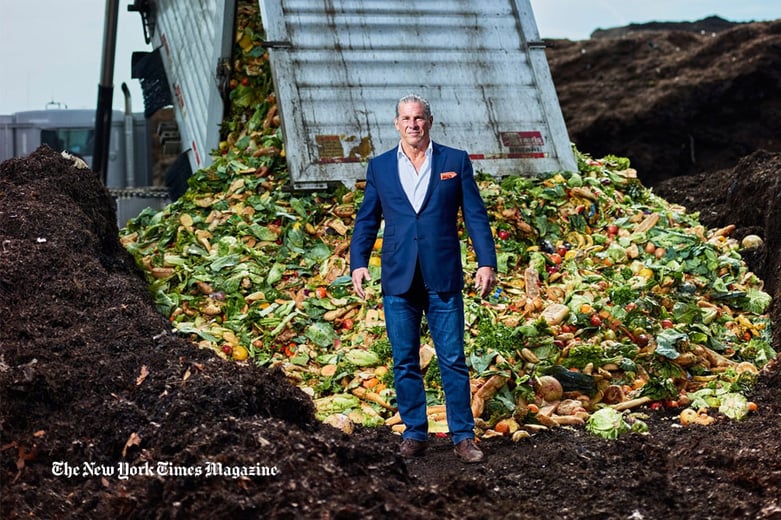 CEO Profile
Charles Vigliotti is president and CEO of American Organic Energy and Long Island Compost Corporation. He is an alumnus of Chaminade High School and graduate of St. John's University and Boston College Law School.
Along with his brother Arnold, Mr. Vigliotti founded Vigliotti Bros. Carting Corporation in 1976. They ran the business for nearly twenty years before forming Long Island Compost Corp., a groundbreaking business model that allowed them to transform yard and food waste into rich compost and fertilizer on a large scale. Long Island Compost soon became known as one of the premier manufacturers and distributors of engineered soils in the nation and was distributed at garden centers throughout the Northeast, United States and high profile retail centers such as Home Depot.
In addition to the retail operation, the Long Island Compost design laboratory engineered bulk soil and mulch products for landmark regional projects such as the National World Trade Center Memorial, Citi Field and numerous green rooftops throughout New York City. In recognition of the company's dominant position in engineered soil and innovative designs, Mr. Vigliotti was featured on the cover of the February 15, 2017 edition of the New York Times Magazine where he was dubbed the "Compost King of New York."
In 2016, Long Island Compost entered into a joint venture with Scotts Miracle-Gro to distribute retail soil and mulch products, which set the stage to establish American Organic Energy (AOE), the next generation of organic waste solutions. AOE promises to transform the organic waste disposal practice on Long Island, and quite possibly, the world.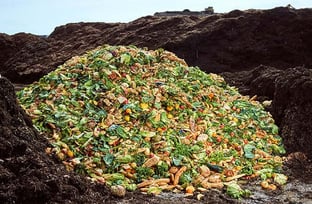 Currently under development, AOE is constructing an anaerobic digester facility with the capacity to convert 180,000 tons of organic waste into renewable energy, compost, and fertilizer among other sustainable byproducts. Partnering with corporations such as GE Power and Water and Scotts Miracle-Gro, the facility promises to be the most sophisticated of its kind, reducing 40,000 tons of greenhouse gases from the region.
The anaerobic digester facility has been touted domestically and internationally as one of the most important and innovative organic food waste disposal projects in the world. Recently, Mr. Vigliotti was presented with the 2018 Global Game-Changer Award by Dr. Jan Rapp, founder of the Swedish Biogas Academy. This award is given to, "individuals who dare think differently, believe in their vision and personify the change. The Swedish Biogas Academy's Global Game Changer Award honors the courage of those aiming to make a difference."
Domestically, Mr. Vigliotti has also received accolades from Governor Andrew Cuomo, as well as some of the most prominent business and environmental organizations in New York. In 2015 he was inducted into the Long Island Press Power List Hall of Fame, which honors the most influential people on Long Island.