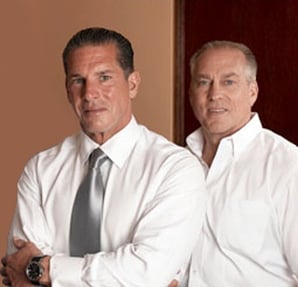 Leadership Through 30 Years of Experience
American Organic Energy is the brainchild of Arnold and Charles Vigliotti.
The Vigliotti brothers' combined experience of 30 years in waste management, including the successful launch and continued progress of Long Island Compost, places them in the unique position to influence the region's daunting environmental challenges.
As dedicated environmental advocates, the Vigliottis have played a critical role in Long Island's solid waste management.
Long Island Compost currently recycles hundreds of thousands of tons of leaves, grass clippings, and other landscape-related materials generated by Long Islanders in the nation's largest yard-waste transfer station in Westbury and Yaphank, New York. There they transform the waste of more than 2,000 landscaping companies into organic compost as an environmentally-sound answer to Long Island's organic waste problems.
Now, they seek to expand their operation with a cutting-edge facility that knows no peers in its scope, ambition, and environmental impact. They plan on nothing less than to build the most sophisticated food waste processing facility in the world.