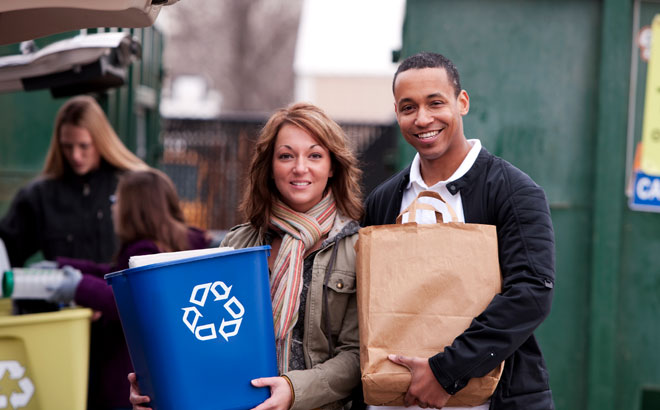 It takes guts to be a great, green company. And that's what we strive for.
Through thoughtful and respectful communication, we have built strong alliances with important community groups across Long Island who not only fully support the expansion of Long Island Compost into American Organic Energy, but applaud it.
The Citizens Campaign for the Environment on Long Island and the Brookhaven Community Coalition, a local group composed of members of the fire department, the local library and the historical society, who had initially formed in opposition to the Brookhaven Town landfill directly across the street from our facility, endorse the terrific environmental work our company provides and recognize that we are absolutely essential to Long Island's solid waste management plan—and with our new venture into handling food waste, indispensable.
In order to alleviate any community concerns, we have taken great pains to not only ensure that the new facility will not create new issues, such as noise, dust, and odor, but will actually work to resolve older ones. For example, processing the material indoors through the anaerobic digester will resolve an odor issue. The entire processing facility will be filtered and kept under negative air pressure so that instead of foul air escaping when the door opens, fresh air will be coming in. By keeping an open line of honest communication, they have come to appreciate and understand that as the facility undergoes this massive expansion, its effect on the surrounding residential area will be not just minimal, but beneficial.
We intend to make this the most sophisticated facility in the country, if not the world. And that will be something the community can be proud of–and so will we.
The facility also enjoys strong political support from both the DEC and the Town of Brookhaven.
---