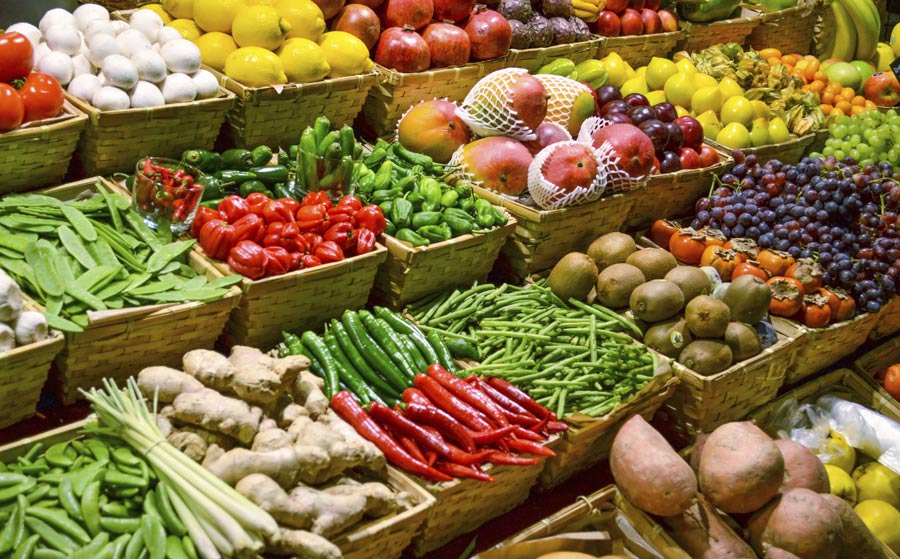 AMERICAN ORGANIC ENERGY PARTNERSHIP PROGRAM
According to the EPA, 13% of the nation's greenhouse gas emissions come from the growth, manufacturing, transport and disposal of food.
Diverting food waste from landfills serves immediate environmental and economic purposes. Food scraps that are expiring in landfills create methane gas as they decompose. This greenhouse gas has 21 times the global warming potential than carbon dioxide.
We have a better idea.
American Organic Energy is poised to transform the way food waste is disposed of across Long Island by introducing the first anaerobic digester in the N.Y. Metropolitan Region.
This represents the first significant step in our continued efforts toward changing the current outdated waste disposal practices in the region. By building the most sophisticated food waste processing plant in the world, Long Island will be a global leader in smart and ecologically-sound food waste handling practices.
Anaerobic digestion consists of multiple natural biological processes characterized by microorganisms breaking down (or eating) biodegradable aka "organic" material—plant or animal matter—without the presence of oxygen.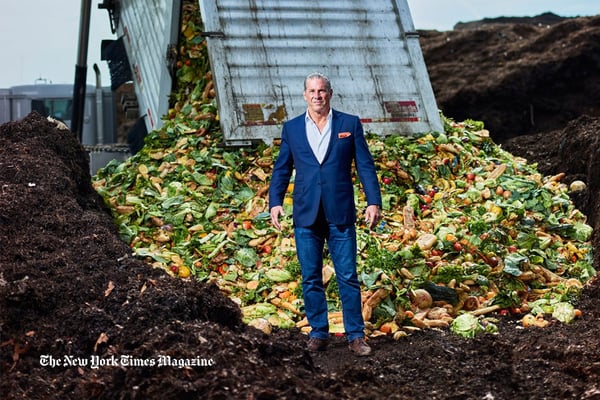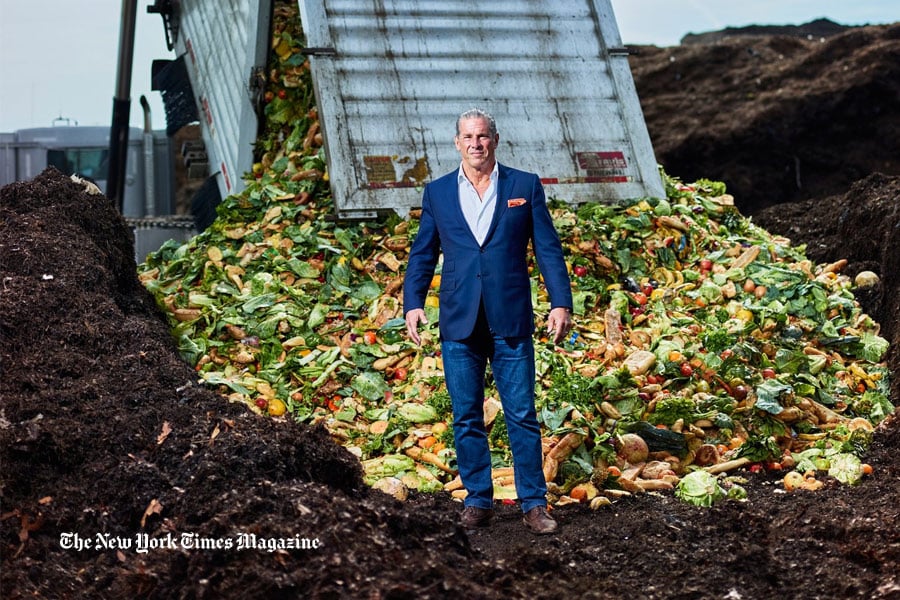 American Organic Energy (AOE) CEO Charles Vigliotti, as seen in The New York Times
"Let's feed people, not landfills."
AOE's state-of-the-art facility will welcome more than 180,000 tons of local food waste per year. Out of these discarded scraps, its anaerobic digester will create carbon-neutral, sustainable and renewable biogas and electricity, as well as nutrient-rich water and plant food, compost, and environmentally friendly fertilizer.
"This exciting project is yet one more way we're investing in a sustainable energy future and building a cleaner and greener New York. This first-of-its kind project for Long Island and the greater New York metropolitan area will build upon this administration's commitment to expand the state's use of renewable energy and reduce our carbon footprint."
– New York State Governor Andrew Cuomo
Besides this astounding amount of food waste, which would otherwise have been transported to a landfill and left to rot—contributing to ecologically destructive greenhouse gas emissions, both via the methane created by its decay and the fossil fuels burned in its transportation—American Organic Energy will also process 10,000 tons of grass clippings and 30,000 tons of fats, oils and greases (FOG).
Collectively, this amounts to more than 220,000 tons of waste that will be transformed into clean energy and compost—and a reduction in greenhouse gas emissions of more than 40,000 tons annually—generating 2.0 MW of electricity and approximately 1.9 million diesel gallons equivalent of compressed natural gas.
---
Become a partner and help to turn back the clock on the poisoning of our Island.
Not only will we drastically reduce these harmful effects, but utilize them in ways that actually nourish our land and our communities. American Organic Energy partners have the comfort of knowing that they have helped to make a positive, actionable difference in the reduction of greenhouse gases on Long Island. Your customers will know it too, by recognizing the AOE badge on your website that says you care about our Island, our land, and our people.
"In New York, food comprises 17% of our waste stream. By requiring large commercial generators of food waste to donate their excess food to those in need, and to send the remaining organic waste scraps to composters and anaerobic digesters, we can feed the hungry and help the environment at the same time."
–Citizens Campaign for the Environment Executive Director Adrienne Esposito
Who can participate in this program?
Supermarkets
Hospitals
Restaurants/Catering Halls
Colleges/Universities
Nursing Homes



What do partners receive?
Compliance with your company's annual sustainability report and mission statement.
A prominent AOE Badge with a link to your website.
A write-up that discusses your support of sustainability on Long Island.
A link to your website with significant SEO benefits to increase web traffic.
American Organic Energy will work within your current economics to ensure that your waste management budget stays the same.