An Historic Partnership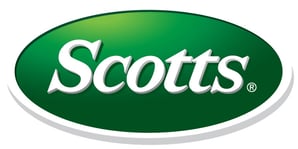 American Organic Energy has established an historic partnership with the Scotts Miracle-Gro Company to expand our consumer packaging division.
Scotts Miracle-Gro is the world's largest marketer of branded consumer lawn and garden products. Our company owns and operates the nation's premier organic waste processing plant in Yaphank, New York. This strategic partnership combines the organic lawn and garden care packaging operation to better serve the greater Long Island region, while dramatically reducing the carbon footprint of both organizations.
Our strategic partnership with Scotts will allow us to strengthen our presence here on Long Island by expanding our material recycling capacity. Further, this transaction enhances our ability to move forward with our plans to create the most sophisticated solid waste management and organic energy facility in the world.
We will continue to play critical roles in helping the Scotts team expand the consumer packaging division on Long Island.
Benefits:
Carbon Footprint Reduction – Consolidating the consumer packaging division of organic materials in Long Island Compost's state-of-the-art Yaphank facility means fewer trucks coming onto and leaving Long Island.
Landfill Reduction – Expanding the capacity by upgrading the Yaphank facility will allow for growth and diversity in recycling organic waste material, which reduces the volume of solids in Long Island's waste stream.
Organic Energy Production – The enhance capabilities of the end product consumer packaging division will facilitate the construction of the world's most comprehensive organic energy production facility powered entirely by organic matter.