Charles and Arnold Vigliotti, co-founders of American Organic Energy, along with Ed Warner, Director of Operations, gave a tour of Yaphank facility to employees of Brookhaven National Lab.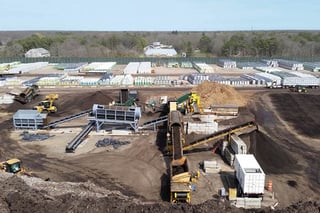 The lab aims to dispose of its organic waste in American Organic Energy's proposed anaerobic digester, due to break ground this summer. Once constructed, the digester will remove 40,000 tons of greenhouse gases from the local environment.
The digester will accept 180,000 tons of food waste and convert it into natural gas, electricity, water, and organic fertilizer.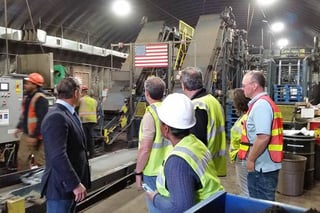 Businesses, restaurants, hospitals, and other facilities on Long Island who partner with AOE receive multiple benefits such as: compliance with their company's annual sustainability report and mission statement; a prominent AOE badge with a link to their website; a write-up that discusses their support of sustainability on Long Island. American Organic Energy also promises to work within their current economics to ensure that their waste management budget stays the same.
American Organic Energy looks forward to working with Brookhaven National Lab to help move their sustainability efforts forward.