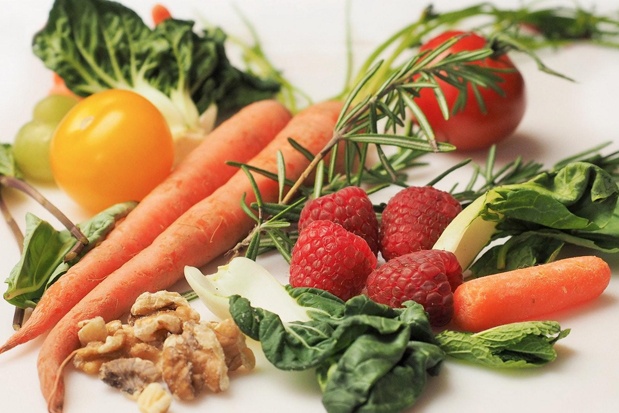 A recent proposal by the New York City Sanitation Department to expand its ambitious organic waste collection program to include more commercial food establishments would divert an additional 50,000 tons of food waste per year from landfills to clean-energy producing facilities.
With an eye toward a near-complete overhaul of commercial waste collection by 2030, the city department hopes to subject an estimated 2,000 additional businesses to an existing food-separating initiative intended to drastically slash the amount of greenhouse gas-producing waste historically earmarked for overburdened and toxic landfills.
The proposal is a modification of requirements that went into effect in January 2017, which only impacts select food establishments around the city. Those rules stipulate that only large-scale commercial businesses offering food services separate food scraps, including arenas and stadiums with a capacity of more than 15,000 people, hotels with 150-plus rooms, and food wholesalers and manufacturers boasting 25,000 and 20,000 square feet, respectively.
New York City Sanitation Commissioner Kathryn Garcia has now announced a proposal, to grow to approximately 2,000 the number of commercial food establishments that would be required under law to separate food scraps.
The measure is in large part intended to reduce greenhouse gas emissions caused by decaying organic waste from food establishments, which accounts for one-third of all the city's waste.
Garcia's proposal would increase food waste diversion by more than 50,000 tons per year.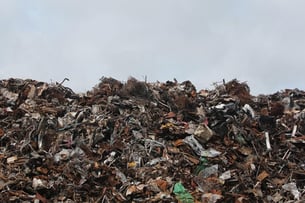 "Businesses in New York City produce more than 650,000 tons of food waste annually, much of which is sent to landfills where it emits harmful methane gas," Garcia stated in her announcement last month. "Expanding requirements for businesses to reduce food waste and divert organic material from landfills is an important part of meeting Mayor de [Bill] Blasio's sustainability goals."
The new proposal would include:
Food establishments larger than 7,000 square feet, which would include restaurants.
Food chains with more than 50 locations in New York City.
Retail food and big-box stores larger than 10,000 square feet.

The new rules are subject to a public hearing and comment period. If enacted, the requirements would not go into effect for six months.
The current enforcement measures and the new ones being proposed are part of a much larger city hall plan to divert most of the city's organic waste away from landfills in order to reduce greenhouse gas emissions, a major contributor to ozone pollution. Instead of landfills, the food scraps would be transported to organic waste sites that specialize in converting such waste into clean, renewable energy.
One such processing facility to be assisting New York City is Yaphank-based American Organic Energy (AOE), which was singled out by Gov. Andrew Cuomo as a model for how renewable energy can be created. AOE will process organic material from Brooklyn, using its state-of-the-art anaerobic digester.
The city's proposed commercial food expansion comes shortly after it announced a plan to increase its residential commercial waste collection program, with the hopes of a full rollout by the end of next year.
When announcing its proposed expansion of the current program, the city cited Environmental Protection Agency (EPA) statistics noting that methane gas produced from decomposed organic waste "has a global warming potential 28 to 36 times greater than carbon dioxide."
American Organic Energy, with help from its partners GE Water and Process Technologies and Scott's Miracle-Gro, will accept 180,000 tons per year of food waste, 30,000 tons of fats, oils and greases, and 10,000 tons of grass clippings. Instead of sitting in landfills, the combined 220,000 tons of waste will be converted to clean energy and compost.


The end result: a cleaner, healthier city and planet, and a brighter, more hopeful future for us all.
"We are dedicated to building nothing less than the most sophisticated food waste processing facility in the world," AOE Chief Executive Charles Vigliotti declared in conjunction with Gov. Andrew Cuomo's previous announcement.